MightyViewer is real-time remote monitoring software for Windows. It is a handy lightweight tool that lets you connect simultaneously and monitor multiple remote desktops in a convenient way.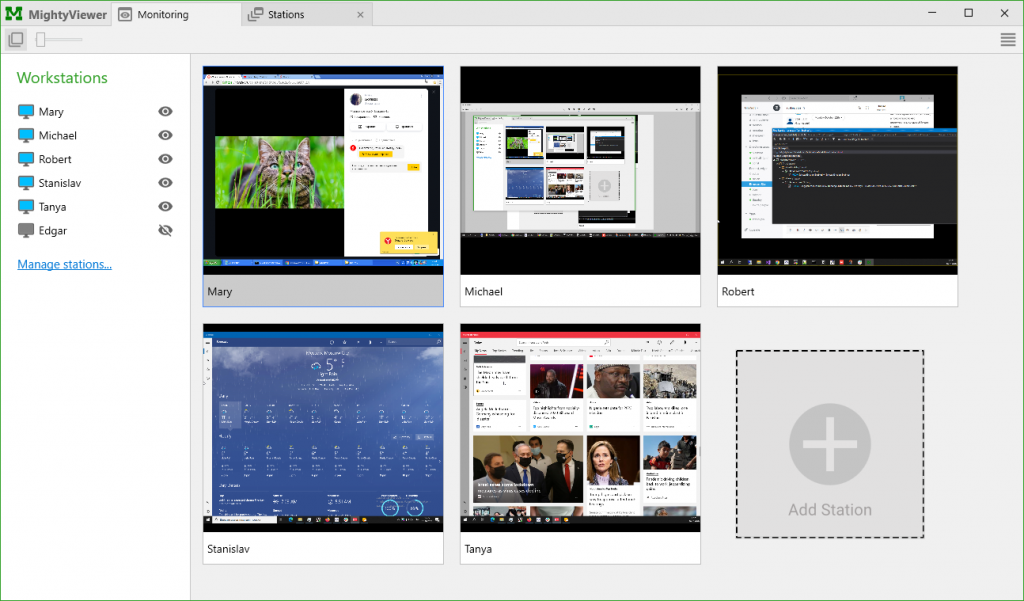 Use cases:
Real-time staff monitoring. MightyViewer provides the way to see how your employees or freelancers are doing their work (make sure you have their permission and legal rights to do so).
Classroom work. This might be helpful both for teachers practicing distance education and for monitoring students' screens in a local classroom.
Monitoring industrial devices. Since MightyViewer supports the RFB protocol, it is fully VNC-compatible and, therefore, it can monitor a wide range of devices that can be reached through VNC.
---
---
---
---